About Megon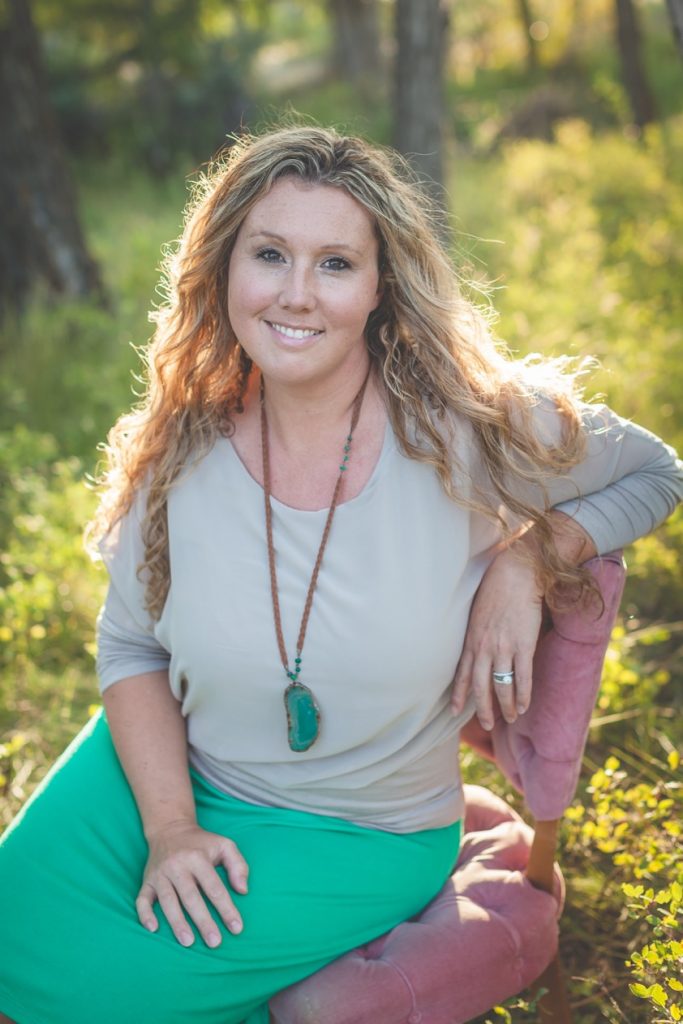 Megon can honestly say that she loves waking up every morning knowing that she is able to design spaces into lifestyles. Whether you're undertaking new construction, remodeling, or simply looking for help with space planning and décor, this interior designer based in Casper, Wyoming, has the expertise you need!
Megon grew up alongside the construction industry. Her father, respected custom home builder Michael Capshaw, believes in the fine details, a trait he has passed on to Megon.
Megon graduated at the top of her class in April of 2000, after which she began working with Oakwood homes of Denver, Colorado. She helped clients make textile choices for many different exterior and interior design projects. This enabled her to broaden her skills with interior décor.
After living in Denver for more than eight years, Megon realized that she missed Casper. She moved back to achieve her dream of working side-by-side with her father. Within the first few years, she learned even more about construction, making her dad even prouder.
Today, Megon knows that listening to and working closely with her clients is the only way to turn a house into a home. She works with homebuilders throughout Wyoming and is proud to maintain solid relationships with each of them.
A History of Architectural Passion
Capshaw Designs is a unique, one-of-a-kind design service. When it comes to client relationships, it's easy to see why Megon stands out from the rest. She listens closely to their requests, and she always seeks their input before making any decisions. As an interior designer, she understands that making decisions about your home or business's appearance can be challenging – that's why she's committed to making it an enjoyable experience.
Whether you're reimagining a residential or commercial space, you have a lot to consider. Megon makes it easy by doing all the heavy lifting. She ensures each floorplan is functional, harmonious, and appealing, no matter how large or small. Skip the stress of choosing each small detail yourself. Instead, leave the hard work to an interior designer that understands your tastes.
Megon's Philosophy
There are plenty of good designers out there. However, Megon thinks that a good designer becomes a great designer when they truly listen to their clients. She seeks to understand your vision and bring it to life using years of professional design experience. Taking inspirations from a variety of different sources, she combines complementary design elements to make your interior dreams reality.
Contact Megon to find out more about her experience, qualifications, or services. She serves residential and commercial clients throughout Wyoming.
"Congratulations! If you are reading this then your search is over, you have found the most amazing interior designer, Megon Capshaw of Capshaw Designs. The minute I met her I knew that I had made the right choice, and now you have the opportunity to have an equally outstanding experience.
When my husband and I moved to Casper several years ago we decided on new construction for our current home. The home design and style is exactly what we wanted, but quite a departure from period specific homes that we owned in the past. Not surprisingly, we found that our furnishings and decor did not "fit" in terms of size and style. In search of more modern design inspiration, we attended various model home open houses. This is ultimately how we became familiar with Capshaw Designs. There was one model home in particular that we toured at least five times that convinced me that Megon would "get us." So I called her.
You should know that I believe that interior design is an art and a science…and then some. Neither art nor science alone can create results that matter; that comes from someone who cares. And Megon cares! She goes beyond textbook facts and creates unique one-of-a-kind interior environments that are nothing short of utter happiness. Our project exhibits an effective use of space that is practical, comfortable and functional and also honors our individual taste and budget. I especially appreciate Megon's flexibility and willingness to let my husband and I be as "hands on" as we wanted. From our initial consult, to plan development, to communication and execution, Megon is a true professional.
Now, years later, I continue to rely on her advice, vision and impeccable good taste to guide my home interior design projects. I also recognize and admire her residential and commercial design projects all around Casper. You will surely not be disappointed in your decision to partner with Capshaw Designs for your next design project."
- Cris & Mike Marchant
Casper, Wyoming
---
For all of you looking for a great interior designer you have found the right gal. I owe all of the credit to Megon for turning my house into a home! She truly has an eye for every detail, things I would have never even imagined. If I could change anything with my experience it would be to have gone to her sooner!
She completely saved me on a spare bathroom layout that would have cost me well over five thousand to fix. With it being my first house I was unsure on how to lay it out for everything to make sense, next time I build a house I will make sure to have her there at the very beginning. I estimated twenty thousand in add ons that I did that I made during the building processes which the builder charge 15% on to any changes, needless to say I paid the price for not going to her sooner.
She really worked out perfect for me, from keeping me under my budget to finding the perfect furniture pieces for each room. I can honestly say Megon truly made my house my dream home. Thanks again Megon and looking forward to be working again."
- Zach Dillon Back
Bone Medical, LLC
---
Contact Megon to find out what satisfied customers are saying about her commercial and residential design services. She serves residential and commercial clients throughout Wyoming.